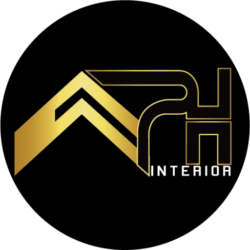 APH Interior is an interior design (ID) firm that provides excellent home designing services at affordable prices. Founded in 2017 by Andes Tay, the company understands the desire for homeowners to achieve the house of their dreams without breaking the bank, and thus sets out to create beautiful and functional abodes that rival that of its pricier competitors. That, along with Andes' earnest service and personal touch, marks APH out as one of the standout ID companies in the market.
Andes' journey in the ID industry began in a more unorthodox manner than most. His background was in computer science, and he worked as a programmer for a notable MNC in the food industry. But when his company unexpectedly shifted him to the facility department, he found himself overseeing the openings of new restaurant outlets as his company sought to expand its business. Each outlet required an interior designers' input, and so Andes began rubbing shoulders with them, picking up the skills and knowledge needed to design an interior space.
"At first, I barely knew anything about interior design – I couldn't even tell you what laminates were," recalls Andes. "But over time, as I worked on more outlets with designers, I began making more decisions on the overall design, even down to the technical details such as what materials are best in any given situation."
Through these experiences, Andes gained not only the know-how but also the passion for interior design. Driven by a desire to continue doing the thing he loves, he joined an ID firm to properly cut his teeth in the trade. But when he finally had the opportunity to design his own house, he realised that the relatively inexpensive materials he was using were still yielding great results. This inspired him to start his own ID company, APH Interior, with an emphasis on affordability.
"My goal is to make interior design affordable for everyone," Andes states. "We use more affordable materials, but we do not compromise on the quality of our craftsmanship and designs."
A common problem that many fledging ID firms face is the lack of reputation. Potential customers would often look at a company's reviews and general reputation before deciding to engage its services, and APH did not have this when starting out. Andes, however, went about solving this issue in a creative manner. He was a part of his condominium estate's telegram group, and he realised that he could find interested clients from this group of homeowners.
"I advertised my services on the Telegram group, and encouraged my neighbours to come have a look at how I've designed my house," Andes says. "They could get a first-hand glimpse of the quality of my work, and it was just a short walk away."
The fact that Andes was their neighbour also helped them trust him more easily, as he could not simply just run away with the money once the transaction has been made – after all, he was truly living in the same area as them. His close proximity also meant he could continue to assist them with any ID matters even after the project has been completed. And so slowly but surely, APH's reputation grew as his neighbours began recommending his services to their friends and family.
APH's clients have all been thoroughly satisfied by the company's committed and honest service. Whereas most ID firms are more concerned with profitmaking and would focus on pre-sales and sales, APH places equal emphasis on post-sales services and a strong rapport with its clients. Andes ensures that his customers are always heard and that all their requests are seen to. Even after the project has been completed and the contract has ended, Andes and his company are willing to offer their clients help gratis should they require some minor construction work.
APH has been lauded for their artful and functional designs, but the firm's ability to complete its projects in a timely and efficient manner deserves equal praise. At the first meeting with a client, a completion date will be set, and afterwards, Andes will ensure that they have enough manpower to meet this stipulated date. "One good thing is that we usually have enough of our own carpenters and designers, so we tend to rely less on subcontractors. This allows us to maintain the quality and efficiency of our work across all our projects," adds Andes.
This reliability has allowed APH to succeed regardless of the project, where the company strives to complete every one of them to the best of its ability. It is also testament to the flexibility of Andes and his team, which has even helped them successfully tackle more complex operations. One of Andes' proudest projects was a four-story landed property, and even though it is his first time working on a house of such scale, he and his team completed the project with aplomb.
"The homeowner of this landed property had actually engaged the services of another ID company, but along the way, something went wrong and they approached us instead to do the job," notes Andes. "We did such a good job with her house that she engaged us to do more houses that she owned. I'd say that our work on this four-story landed property is our greatest masterpiece yet."
APH stands for "A Perfect Home", and it is this that Andes hopes to create for his customers. Rather than following rigid methods and procedures for designing a house, which is the way many well-known ID firms go about their business, Andes approaches each project with a more human touch – there is no right or wrong for a design; no aesthetic rules that must be followed. If the customer requests for it, then APH will see that their house is done up in a way most fitting to their vision. It is, after all, supposed to be the customer's perfect home.